Trends in cardboard packaging in 2022
Gray, unstable, this is how cardboard packaging has been perceived by manufacturers for years.
After decades of using replacement packaging made of dubious cardboard, we have choked on colored plastic. Each manufacturer wanted to "steal" the buyer's eyesight, using colorful and flashy packaging. Three or two decades ago, plastic packaging was truly unmatched in this respect. The cellulose industry, i.e. the production of paper, including cardboard boxes, was not able to provide the market with packaging attractive to the consumer. The world moved forward and was therefore able to take a step back. Absurd? Not necessarily! The world of packaging has not retreated technologically, but only returned to proven raw materials in a new edition.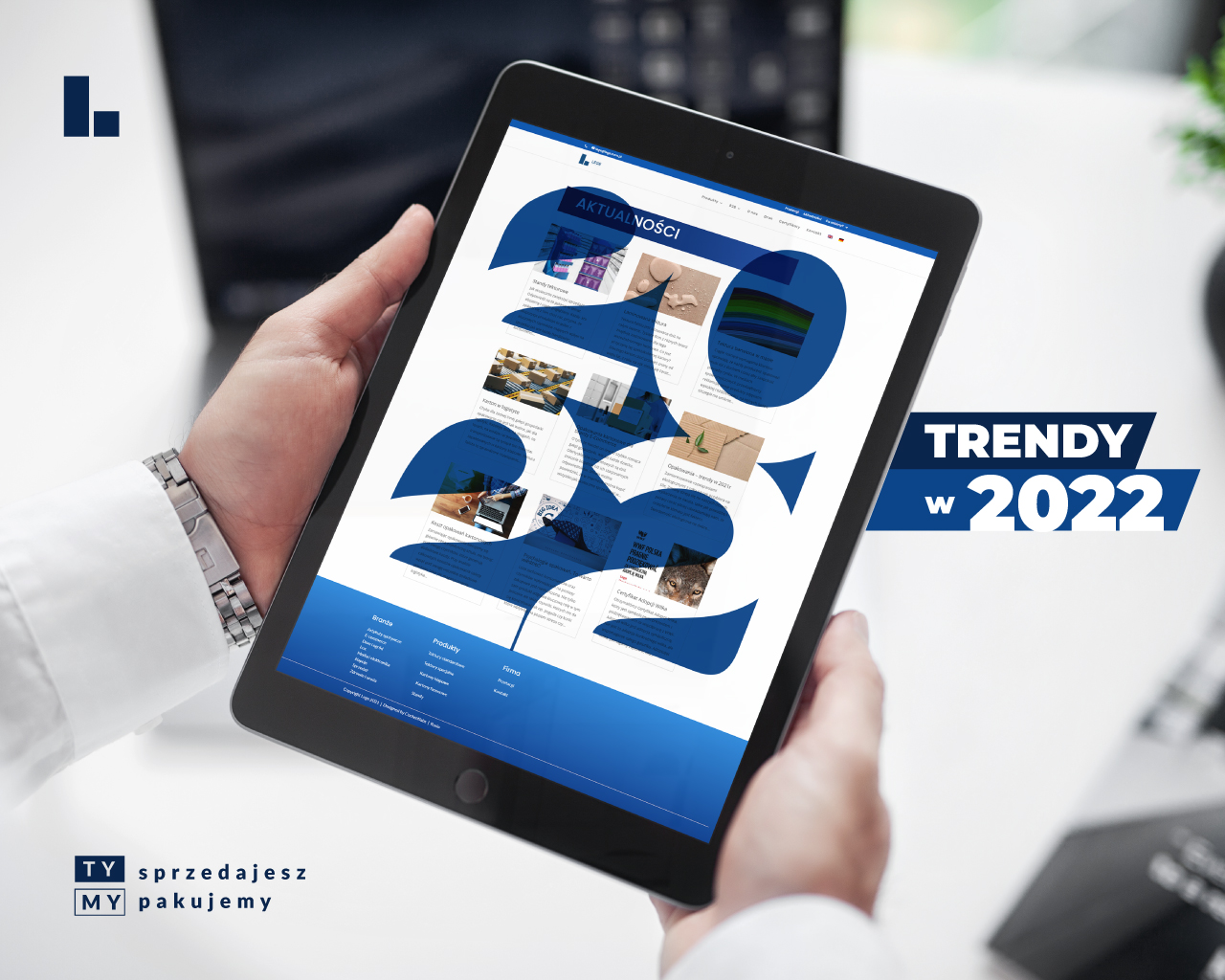 Cardboard consumes less energy and is made from renewable sources.
Conscious manufacturers more often reach for cardboard as a convenient way of shipping goods.
Modern packaging printing in digital technology allows for individual treatment of customers.
Cardboard – a proven and old friend.
Modern cardboard as a raw material is a highly ecological product not only in use, but also in production. For comparison, plastics – even recyclable ones, require a lot of energy during processing. Plastic is produced from fossil fuels, which are becoming scarce and non-renewable, so its production requires the constant exploitation of our planet. In contrast, making cardboard consumes less energy and is made from renewable sources – that is, plants and secondary mass – waste paper – thereby contributing to the cleaning of the earth.
Packaging recycling – leave a smaller footprint.
Recycling is a great idea when it comes to reuse. When buying products, we can consciously choose what packaging we are interested in, so choose cardboard whenever possible. It is easy to transform into a packaging or other useful product, and it is also quickly biodegradable. In the absence of an eco-friendly print or print, it can even be composted.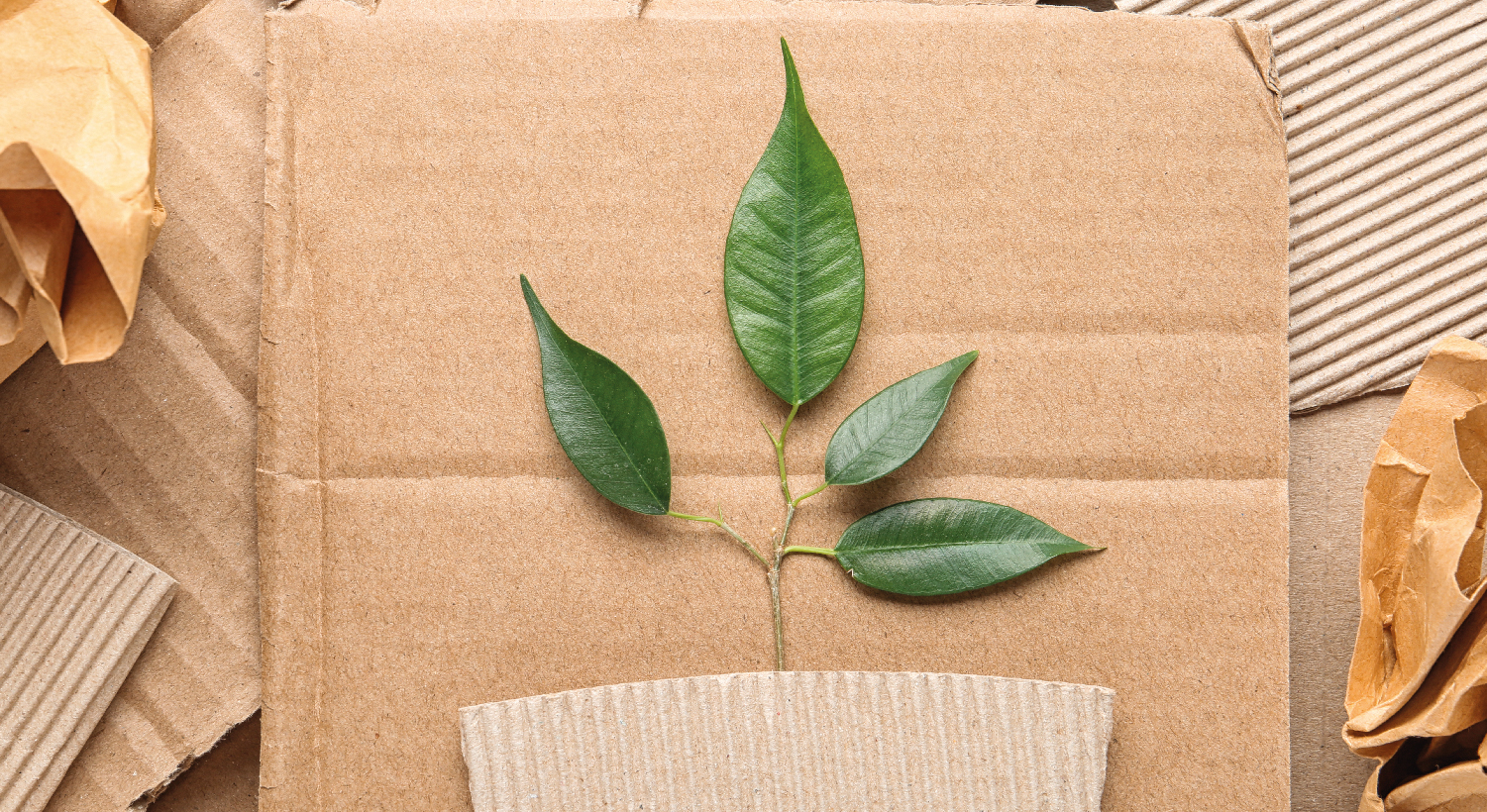 Conscious consumers and wise producers
Great social changes have taken place before our eyes. There was not only a generational change, but above all a qualitative one. The growing awareness of buyers has resulted in changes in the thinking of producers – they are also more aware not only of their impact on the environment, but also of consumer behavior. It turns out that such an ecological approach is also an economic approach. Cheaper packaging means a higher producer's profit and a higher profit for the environment – the classic situation of wines and wines.
When calculating production costs, there is an item of storage costs – producers must take into account in this category not only the product they have produced, but also the raw materials needed to create it. One of the items in this list is packaging. Cartons they are most often stored flat, thus taking up less space than their plastic counterparts during storage and transport – which is their huge advantage.

The new face of trade
The lockdown period accelerated processes in the field of e-commerce. The ease of online shopping is not only the convenience of choosing products from thousands of options without leaving your home. First of all, it is largely the convenience of receiving the goods. Products are ordered directly to the door or to very convenient parcel machines, the well-developed network of which allows you to pick up the package while walking the dog or returning home. The network of parcel machines is an opportunity for producers who do not have their own stores or have those only in large agglomerations.
Thanks to e-commerce solutions and parcel machines, their product is available even in small towns. Conscious manufacturers more often reach for cardboard as a convenient way of shipping goods. Corrugated cardboard used for the production of packaging for parcel lockers is a well-chosen material that ensures the safety of products closed in a cardboard box. 3 and 5-layer cardboard allows you to create solid, durable structures, and thanks to a well-thought-out wave pattern, careful cutting and creasing, it will withstand really heavy loads in transport to the recipient. Additional improvements, such as cardboard boxes with tippers and returnable tapes, make it easier for the sender and recipient to carry out the return process of the packaging.

Packaging architects
Designing packaging is an art that requires a lot of knowledge. The common user does not realize how much attention must be paid during this stage. When preparing a good packaging, the constructor takes into account many factors. The weight, size or consistency of the goods in a closed package are just some of them.
Constructors who are serious about the subject want to know more details, such as how to store the cartons, how to dispose and display – this allows you to create a "tailor-made" packaging that meets the requirements of the customer.
It will be no exaggeration to compare a packaging designer to an architect who takes many variables into account when creating them. They are creators who not only calculate exact physical data, but are also supposed to know modern trends and social needs.
An elegant solution
Cardboard packaging is a useful solution. Ecological and practical aspects in one is undoubtedly a plus. We cannot forget about aesthetics! Cardboard packaging can be beautiful. Contemporary colored solid and corrugated cardboard is an excellent product for aesthetes.
Imagine a black, beautiful packaging with a white print – such an ascetic form will emphasize the exclusive content inside. What if the specificity of the brand or the product requires a frame in a different color? Nothing simpler – just choose other colors of colored cardboard. Thanks to the mass-dyeing technology, the saturation of colors and their depth will be truly delightful.
Emphasize the importance of your recipient
Personalization is a word that has entered our dictionary for good. Each manufacturer is aware of the importance of an individual approach to the buyer. We want to stand out from similar products. Individual settings in phones, web browsers or even signed coffee mugs in your favorite chain store show that having a product offered to the masses, we can approach each recipient individually.
Modern packaging printing in digital technology allows for individual treatment of each of our clients. Now everyone can feel "royal" and receive an individually prepared product packaging. Personalization is also a great idea if we want to give someone a gift and emphasize how important it is for us in our lives.
Packaging is a trivial thing. Often underestimated, often overlooked when the product is perceived by an ordinary recipient. Sooner or later, they end up in the basket (unfortunately, this is an undeniable fact). We, however, realize how important they are in our environment.